It's another annual post of mine! Just a little preview of things that I'm looking forward to this year that have been announced. Perhaps maybe a little reminder to my audience of things to come? It gives everyone enough time to join the fandom and things either way. Let's go ahead and see what's coming soon!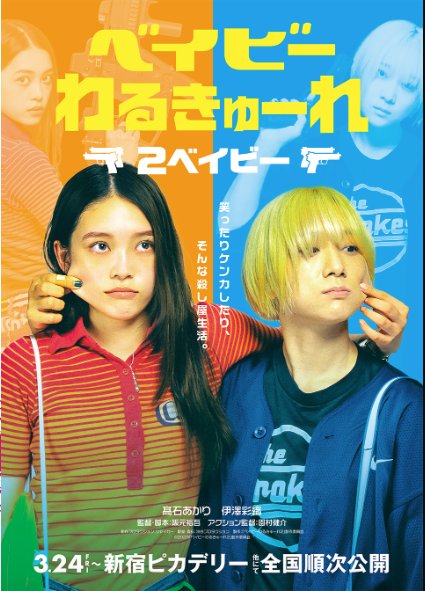 Baby Walkure 2
While we don't have too much info about the movie aside from, it's a sequel. It's finished filming. It's slated to come out March 23rd! And honestly, that's about all I need to know to be on board for this!
Baby Walkure was a surprise hit with me. I didn't dare dream of it getting a sequel, given the budget and limited screenings but… I am more then pleasantly surprised! I'm also delighted that both Takaishi Akari and Izawa Saori returning as Chisato and Mahiro respectively. I can't wait to see what action packed hi-jinks the girls get into next!!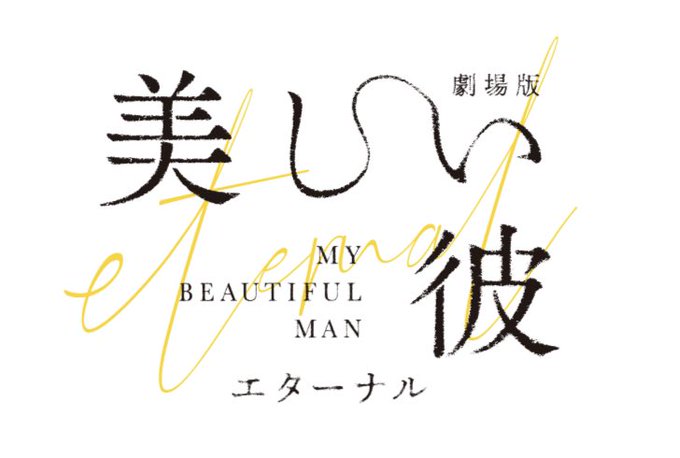 My Beautiful Man: Eternal
This movie, I am more curious then hype for. I was genuinely surprised how quickly it was green lit for a movie sequel after the show finished airing. The ratings were really good, both on TV and online streaming. To top it off the original drama even racked up a few awards too!
Now that I am 'caught' up far enough in advance to not be called a bandwagon-er, I'm more then ready for April to come. I have stayed away from the novel spoilers so I don't know what happens next. I'm just hoping that Yagi Yusei's first lead role in a film goes well. I'm sure with Hagiwara Riku at his side, it'll be solid and well worth me heading out the theaters for.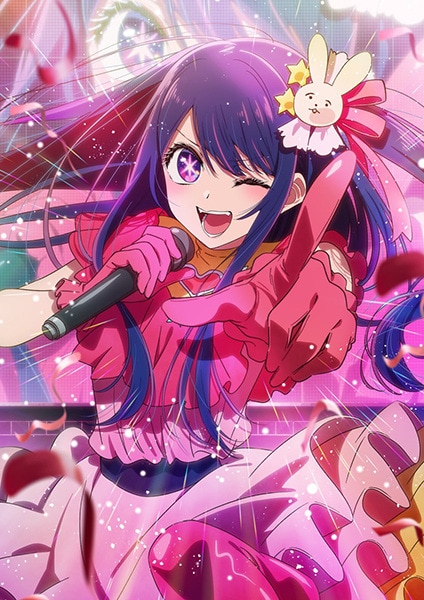 Oshi no Ko
I am hype because I called it last year that Oshi no Ko would be getting anime. I'm not gonna lie that did give me a thirty second high, and a breif sense of superiority, but now we're in the tricky zone…
I am incredibly excited that Oshi no Ko, one of my recent favorites, is getting an anime adaptation. I think that it has the potential to absolutely take the anime world by storm. It's that good of a story. However, I do have my reservations about the series.
The VA team is a bit of a mixed bag, the only true senior is Takahashi Rie as Ai. The PV that was released does confirm it will be an April show. The PV doesn't show much, it looks clean the animation is mostly character dialouge verses performances or action sequences. I'm absolutely shocked that the first episode has a 90 minute airing slot – that was genuinely unexpected. I'm cautiously optimistic with this one, since Dogo Kubo doesn't have the strongest showing of the type of show Oshi no Ko should be. I'm usually pretty open to adaptations taking some liberties with the source material, but this is one where I hope it sticks pretty faithfully to the source.
Only time will tell, and I will certainly keep you guys posted once a preview or further info comes up.
Tokyo Mew Mew New 2nd Season
Despite my back and forth about my opinions on the first season – it ended strong! Believe it or not, I was crossing my fingers and hoping for a second season. The fact that two days after the anime finished airing in Japan, that they made the announcement was a huge surprise! I'm pretty curious how this adaptation will continue, in comparison to the source material, but hopefully we'll still get the beautiful transformations and power of friendship we've come to know and love!
---
That's all for now! Let me know what you're looking forward to down in the comments below!