Hey it's that sequel post I promised! This time being the animated version of my own personal awards show, and a favorites list at least for this year. The pickings are fairly slim since I fell off a bit watching anime… but I think I still have a curveball or two in this post. Let's go ahead and take a look at the categories and the winners.
fluffy and good for the soul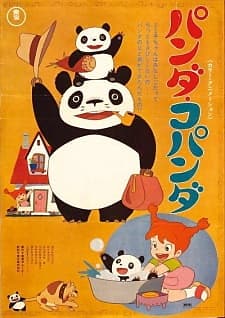 I mean after everything that's happened globally; sometimes you just need something fluffy to enjoy. Panda Ko Panda was that series for me. Not to mention, despite me not even being a thought when it was originally produced, it's really nostalgic too. Truly, simpler times.
SPORTS!
With the slew of SPORTS! anime that comes out each year; a series like this often gets lost in the shuffle especially since the protagonist doesn't have weird color hair and super saiyan power-ups. But Taiso Samurai was really refreshing for me- it's nice to see an older athlete got the spotlight and have the best family dynamic I've seen in a long time. I'll re-plug my review of this series here, because seriously – more people should have been watching this one.
my favorite anime from 2021
….
I know that I still haven't gotten my review out. Regardless, SK8 was easily my favorite by a long shot. I don't think I've been stupidly obsessed with an anime in nearly a decade and that's saying something. It's just got it all and one day I'll have a review up to go in depth on what 'it all' really means. But at least for me; SK8 is that anime.
my favorite animated movie from 2021
Simple is best folks. Not every movie needs to have some complicated plot and crazy plot twist; sometimes you just want a summer time movie to pass the time with. That's Words Bubble Up Like Soda Pop for me – not to sweet but something nice to sip between other series.
this was pretty trashy, but I had fun watching it
Yeah, I ripped this series a new one in my less then stellar review. Project Scard didn't do itself any favors in that regard and I do still stand by that. However, Project Scard is the kind of trash fire that I looked forward to watching just to see how bad it would get. And trust me; it got bad. Not everything can be the pinnacle of excellence, but it can still be fun to watch anyway.
I saw it in theaters… but I never reviewed it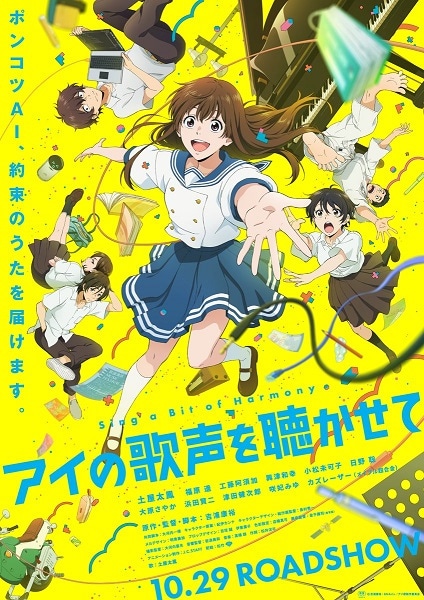 Similar to my JMovie catagory; I had fully intended to watch and review this series. But it unintentionally became a movie I saw just for me. It's a really fun take on A.I. technologies, with a solar punk styled future that really had me believing maybe the world won't completely burn down. A few parts were a little cheesy, with maybe just a bit too much going on for it's run time, but nonetheless it's a really fun animated film. If you see Sing a Bit of Harmony come up in your recommended, or in a theater near you, you should give it a try.
And that my friends, is something of a recap from this year, and my own personal awards ceremony going with it. I'd love to know what titles you'd give awards to and why, especially since I've been out of the loop!