Since I have some open posting times in my schedule – I thought I'd try something new again. I tend to do that a lot during the end of the year or at the beginning of a new one. I'll have to remember to try new ideas at other times of the year sometime lol.
The title is pretty straight forward… it's kinda a mix of my own personal awards show, and a favorites list. Most of these titles will be ones you've seen before if you've poked around my blog before, but I promise there's a few surprises in here too.
cheesy but I secretly liked it way more then I admit openly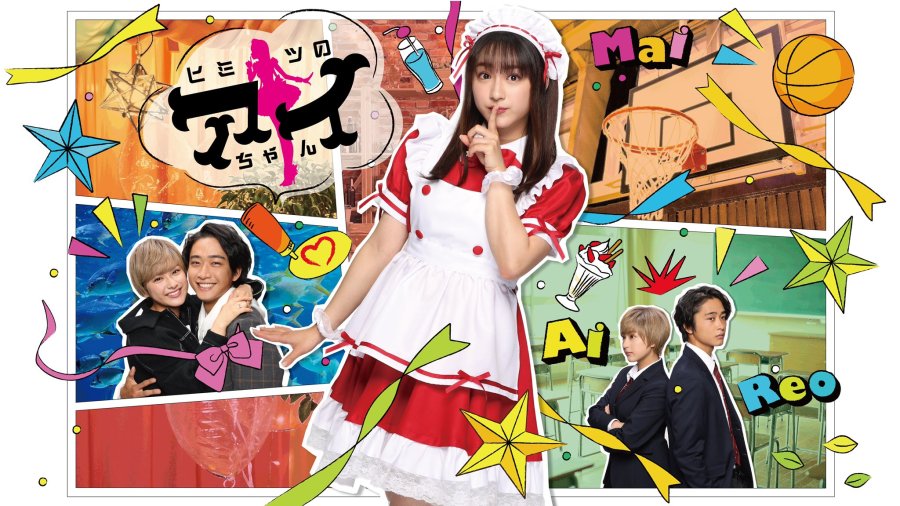 I still can't get over how odd Himitsu no Ai-chan was. It's so goofy only in a way that only a mid-2000's shojo manga adaptation made in 2021 can be. It's packed full of troupes, bad angles, and some questionable production choices but… I can't deny that Sato Kanta and Taira Yuna had some real chemistry as Reo and Ai. It was just so cheesy and clichéd but genuinely it was one of the most purely popcorn dramas I saw all year. It might even get a re-watch for me to review it some day.
I saw this in theaters… but I never reviewed it
I'm getting better at taking my own advice and just admitting; I can't review them all. That sometimes, I just need to go to a movie and watch it for the entertainment purpose and nothing more. What's funny about My Blood & Bones in a Flowing Galaxy is that it wasn't suppose to be one of those films. I fully meant to review it. I mean, it was a delayed release film with Anna Ishii (whose been killing it post-E-Girls like holy shit), so that's right up my alley.
But sometimes… you just can't put into words what you witnessed. My Blood & Bones in a Flowing Galaxy isn't a film I would say 'fucked me up' but like it stuck with me in a odd way. I knew it was an adaptation of a novel for one. For two with a title like that it's certainly not for everyone, there's a lot of really aggressive stuff people won't be comfortable with, but it was so well executed. Absolutely worth every cent to experience it on the big screen.
my favorite drama that aired this year
No one is surprised, since I wrote a lengthy review absolutely gushing about this series after I finished watching it. Is it perfect? No, but it doesn't have to be. I love it for what it is, and honestly I'm considering getting into model building, just a little, to actually build a set or two from this series. It's that addictive. Also the combination of Ishii Anna, Shirashi Sei and Ohara Yuno was unbeatable 12/10 would die for another series with those three together.
It's also probably the first drama I've ever watched where I was actively begging for a sequel. I hope that 2022 brings one!!
my favorite movie that was released this year
Baby Walkure is just destructively fun. Again, it's not a 'perfect' film but it is highly entertaining. The fight choreographies are some of the best I've seen all year, and I mean… still crushing a bit on Izawa Saori not gonna lie. I sincerely hope that it becomes more widely available so other's can experience it since it's so worth at least one watch.
my favorite drama I watched this year, that wasn't released this year
Jimi ni Sugoi! absolutely surprised me this year. I was not expecting to be suckered in by it's premise and characters as much as I was. It has so much charm and personality, and really made me appreciate Ishihara Satomi for her acting chops.
my favorite movie that I watched this year, that wasn't released this year
I think most everyone reading that heading probably guessed Pulse. I'm still obsessed with this movie by the way. I think it's going to be one of those titles I make the time to re-watch once a year or something. Seriously. For something from 2001 it's not as crisp and clean as we're all use to but… that's also the biggest charm point.
A drama I started, didn't finish, but looking forward to getting back into in 2022
I fully intended to keep Bittomo x Senshi Kirameki Powers! as weekly watch title. It's so much more fun that way, but unfortunately I realized that I couldn't do that. So I put it on hold and have steadily watched the aired episodes pile up and admittedly – I'm a bit overwhelmed. I do want to get back into this series ASAP. It's so purely fun and really sweet that I can't help but root for all the Kirapower's now that they're gathered!
---
And that is my unofficial end-of-the-year awards show come to a close. It's been a lot of fun to look back at all the titles I've seen this year… like 35+ titles which absolutely blows my mind and pick out a few stand outs to mention again. Let me know what some of your favorite movies and dramas were this year down below, in case I missed them. For all the anime fans that managed to get here to the end I promise I have one for anime coming soon! So I'll see you then!