After somewhat successfully talking about my winter 2021 picks, I wanted to continue to make this section a somewhat regularly occurring part of my blog. It's just a fun little piece that's relativity light writing wise for me to curate. Plus it's fun to see where my tastes and those who stumble across my blog's tastes overlap!
Fumetsu no Anata e
Or To Your Eternity, is a series that I think was originally slated or anticipated for Fall 2020. I remember seeing it pop up there, but I think COVID pushed it back. Don't quote me on that though. The idea of a non-human "It" being the main character, and seeing it progress into something…. almost human sounds like it could be a really interesting premise. However it might suffer from some major pacing issues given the period of time it's intended to cover. So… a big we'll wait and see on this one.
Side Note: They got Utada Hikaru is going to sing the opening theme for this?? I am significantly more invested then I should be now!
Jouran: The Princess of Snow and Blood
This is a series that I can say, I didn't know I needed it until I saw it. At first glance, it feels like an homage piece like how Megalo Box is one for Ashita no Joe, but instead done for Lady Snowblood. However, that's just me connecting dots that aren't even there since there's no sources to substantiate my idea. That is not going to dampen my quiet anticipation of this story. The plot elements, and having a woman take the lead as a bad ass assassin is already a win in my book. This series completely took my top spot as most anticipated title for Spring 2021! I genuinely can't wait for it to start!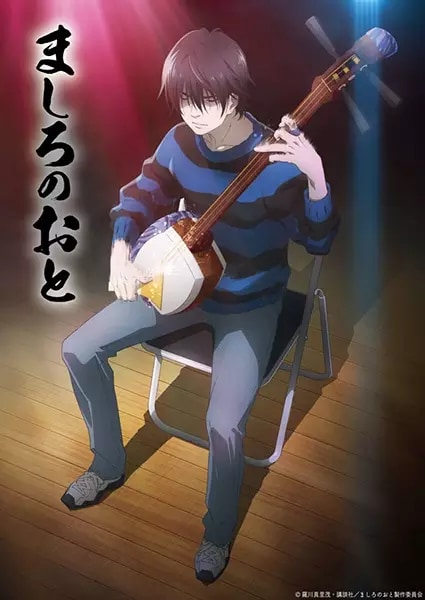 Mashiro no Oto
So I only found out about this story thanks to visiting a Jamisen (same as Shamisen but regional variety in Aomori) museum last summer. I saw that there was a manga about the shamisen, so I snapped a picture of the spine and would look it up later on when I was home. Naturally this lead to me going on MAL, and noticed that not only was the manga penned by Marimo Ragawa of Baby&Me, but was also getting an anime! I've only seen a handful of visuals, and fueled by knowing it's a Marimo Ragawa series but I'm excited to see how this story goes!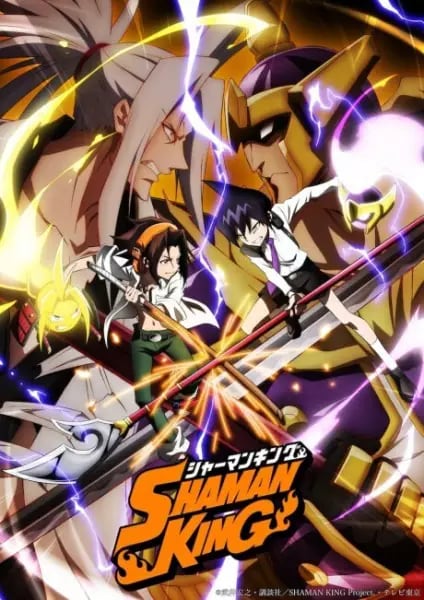 Shaman King (2021)
I'm a poser who never read or watched the original series. But, Osoresan is a very real place that I have been lucky enough to have gone to, so naturally I'm curious. Having seen the summer art exhibit/anniversary celebration of the series only fueled my interest even more, so I am in fact bandwagoning this series nearly… two decades later? Better late then never to capture the imagination of a new audience. I can only hope that the updated visuals will do the series justice especially for that OG fanbase.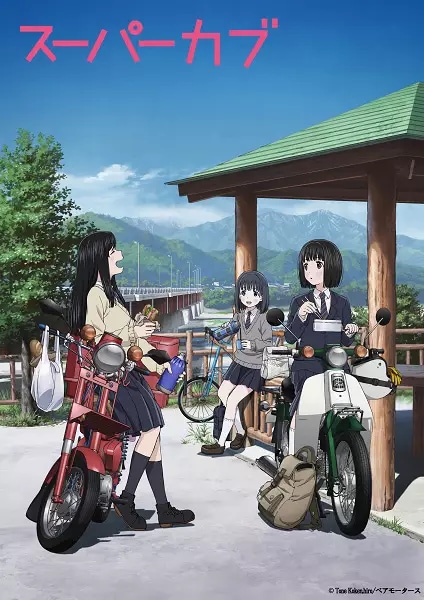 Super Cub
I mean, it's the story of a teenage girl with a motorcycle. What's not to like? The premise seems simple enough as a slice of life, and I can only hope that the nature of the series leans into some more Flying Witch-esque vibes of the pacing. But I'm trying not to bias my own opinion before the show even airs!
Vivy; Fluorite Eyes Song
I solely blame Lita for even having this on my radar. The fact that it's an artificial intelligence sci-fi plot with arguably an A.I. idol, and it might be the end of the world has only added to my intrigue. I am doing my best to keep my expectations with this series way lower then normal since this premise, as with anything will either be amazing balls to the walls good, or it will fall apart by episode 4 and I will be sad. Wit Studio as of late seems to be more suited or popular with fantasy and historical titles, but they have some sci-fi experience so the animation should be on point even if everything else fails.
Words Bubble Up Like Soda Pop
I've talked about this film earlier since it was post-poned from last year. I might not be as bubbly excited for this title like before, but I'm still anticipating it. At least it's a reason to, carefully, escape my house for an afternoon with some popcorn and soda.
---
Of course, I will be watching both Fruits Basket Final, and Megalo Box: Nomad. While I am excited for both titles, I don't anticipate publishing any blog posts about either series. It's nothing personal, I just want to enjoy these series without any pressure to create content around them! If I see other posts about the series, I will leave my thoughts on those posts instead.
So that's where I'm at for what I'll be watching this coming season. I'm curious to hear what others will be watching, so I'd love to know in those comments below! Otherwise, I'll see you guys next post!