It's been awhile since I've done a fresh recent reads/acquisitions. I really do try and work through the stuff I have before buying more, but things happen. Mostly a lot of impulse purchases, and I am here to share those with you today! A lot of these are just brief summaries of my initial thoughts, with longer more dedicated posts to these titles to come later. Without further adieu, let's give into my winter break reads!
Bowie's Bookshelf
John O'Connell
Hey, this is a first for the blog. It's a real non-Japan related book. It's a book about books actually, specifically David Bowie's books. I found out he toured with a small library on hand, which was pretty surprising. Apparently that library almost landed him in some trouble in Russia back in the day too. All the books listed as some point or another were verified to have been in his collection or possession at some point. It's pretty neat to see how well read one of my biggest inspirations was, and how these books shaped him as a person. I have dog eared a few pages for the ones I want to pick up when I invest in an e-reader. My twin actually gifted this to me after shopping local for it, and reading it himself. It was a pleasent shake-up from my reading habits as of late.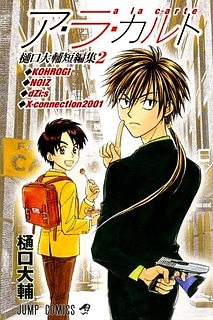 A la Cart and Break Free Plus
Higuchi Daisuke
A la Cart is Higuchi Sensei's second compilation of her one-off stories. This volume containing four stories in total, "KOHROGI", "NOIZ", "dZi:s" and "X-connection2001". I'm surprised I let this sit on my shelf for as long as I did considering how excited I was to get it into my possession. Seeing the more science fiction and fantasy stories that Sensei's created over the years was a lot of fun. I found a certain amount of premises that were explored in these stories ended up being better developed in later serializations which was pretty neat.

Break Free Plus, is the re-issue of original compilation Break Free, with the addition of "Xconnection2001" and "dZi:s" being included. It's a collector's piece more than anything new reading wise, although I did skim through it a bit. Mostly it's a smaller edition, with some sharpened images and an updated cover. It still feels nice to own it though.
HiGH&LOW THE WORST Housen Gakuen's Diary
Original Story: Takahashi Hiroshi / Hi-AX Art: Ameno
I'm a glutton for punishment what can I say? It was released in November 2020, which was too late to cash in on the film. It did serve as a precursor to 6 from HiGH&LOW the Worst, another drama spin-off. Which yes, I will slog through and review later this year. The art is pretty, but it doesn't really suit HiGH&LOW at all. I mean, they got Takahashi Hiroshi the author of Worst, where Housen Gakuen comes from, but they couldn't get him to draw it too? Or at least Hosokawa Masami who did the original HiGH&LOW manga for art? I'm so confused. Anyway, it was light reading to skim territory. The series didn't really contribute much to any character or plot developments. At the end of the day, they got my 700yen so I guess milking HiGH&LOW does keep everyone in business another day.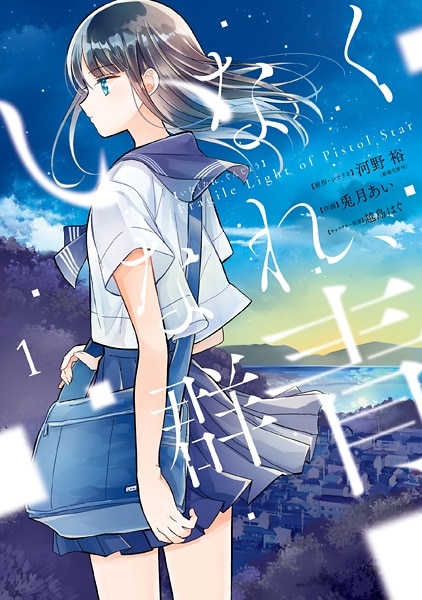 Fragile Light of the Pistol Star
Original Story: Kono Yutaka Art: Uzuki Ai
This one's a bit new for me, which is a novel adapted to a manga. I was very much suckered by the cover. Impulse buys for days. It's gorgeous. But also the English subtitle on the manga being what it is really captured my attention. I've only read the first volume, but I'm hooked. The idea of a island where 'discarded people' appear is… so intriguing. The second and third volume of this story are proving a little difficult to come by, but I should be able to secure them in the coming weeks. Look forward to a full review of the three volume series in the coming months!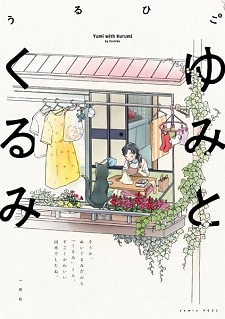 Yumi with Kurumi
Uruhiko
I picked this up ages ago, due to Two Happy Cats review, and I was not disappointed! A story like this was right up my alley and really brightened my mood. I'm planning on giving this single volume series it's own blog post in the coming month or so!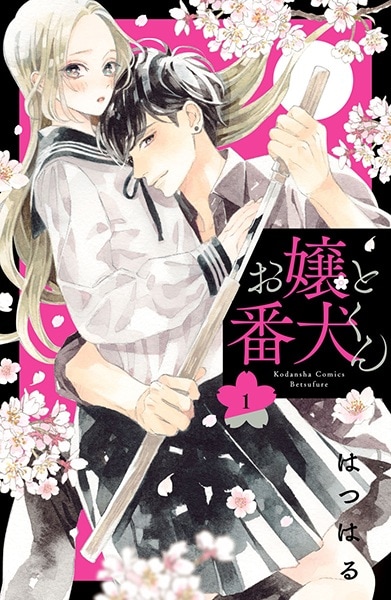 Ojou to Bankenkun (Vol. 1-5)
Hatsuharu
This is the first time in a very long time, I have buyer's regret. Majorly. I should have stuck to my list and to my instincts but nope. I was at the book store and got suckered by one of the covers having a very attractive male protagonist with a gun. On what was being advertised as a shojo manga. I stupidly bought all five available volumes, only to crack open the first volume and freeze. It's creepy with a 10 year age gap between a 16 year-old minor female student, and her 26 year-old adult body gaurd. The creep factor goes way the fuck up, but I'll hold off for the moment.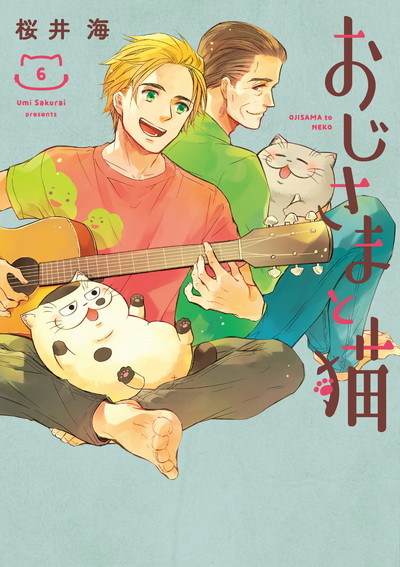 A Man & His Cat (Vol. 6)
Sakurai Umi
I've enjoyed reading this story since I became aware of it's existence. I happily have chugged along on a volume per volume basis, and follow the author on twitter for updates. Needless to say, picking this up was the best choice and it's still as endearing and adorable as it was in chapter one. It's getting a rather… interesting drama adaptation this year. Not sure how I feel about that, but the manga is still awesome. If you haven't checked this out yet, you really need to jump on the bandwagon; we have oddly endearing cats after all!
A Sign of Affection (Vol. 1-3)
Morishita Suu
I told myself with this series I wasn't going to buy it until I finished some other manga on my shelf. This is the exact opposite of buyer's regret. I'm practically kicking myself that I didn't get into this series sooner. I have haven't been so absolutely enthralled with a shojo series in years. I was both slowly savoring each and every chapter, but at the same time rapidly depleting the available to me chapters! It's so sweet but in the wholesome way, but also a step up since the characters are in college verses high school, and I am invested in Yuki and Itsuomi's relationship. I am overly delighted that volume four will be out in March 2021 in Japan, and might even preorder it! And yes, you can expect a more in-depth review coming soon to this blog!
---
So, that's a bit of a perusal at what I've been reading during my winter break. A lot of hints about in-coming content here on my blog as well. I hope you'll look forward to it. As always, drop me a message about what manga or just general what you guys have been reading. I'm always open to suggestions. Otherwise, I'll see you next post!