I always seem to pick the winter months to start trying new things. Last year I did my first, first impressions for a drama series. This year I'm finally doing a 'what will I be watching' post for the first time ever. It's never too late to join the crowd for a bit with something a bit more conventional.
I won't lie this past season, Fall 2020, I have learned a lot about myself and my media consumption habits. Which yes, I will turn into a blog post sometime in the future. Now's not the time for that. Based on my prior experience, I'm a little hesitant to do this post because what if I decide to follow up on none of these series??
I consider myself pretty reasonable when it comes seasonal anime (although I still ignore my plan to watch a lot, lol). I usually watch no more then five titles at a time. I rarely drop titles since weekly watching gives them more space to improve then a marathon. Depending on my feelings I might keep notes on some titles, but not others. I tend to gravitate to categories I always like, typically sports and idol series, with one or two other's that catch my interest. Which is why I found myself a bit surprised that I have seven titles of interest this season.
Without further ado, I'm going to list these series with links to their MAL entries for their synopsis. These will just be my superficial first impressions on what attracted me to this title, and why I want to try (key word) to watch these as they air.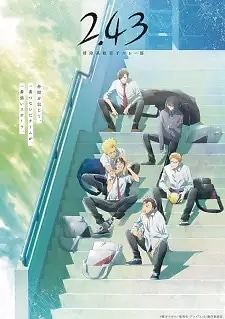 I don't think I really need to spell this one out much more then; SPORTS! I'm not expecting another Haikyuu!! but I am a sucker for any and all sports series so here we are. The character designs kinda remind me of Stars Align of all things so that's interesting. Not sure how well the plot will go over, as it uses a fair amount of troupes, so that will go either way. Taking a quick peek at David Productions, the studio that handles Jojo's Bizarre Adventure animation this should be pretty solid at least.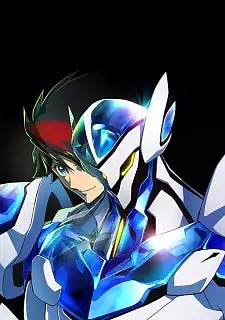 That cover art did catch my interest right away as it almost felt like a shiny Ultraman of all things. Given that it's action, fantasy and mecha, three categories I haven't watched much of in the past few years but want to get back into I figured Back Arrow is good as anywhere to start! Although looking at the character designs they feel very Yu-Gi-Oh! esque, but instead of playing find the main character, you get to question who that will be (jk, if you read the synopsis you'll know). I've never heard of Studio VOLN before, so the quality might be hit or miss, but that's part of the fun!
If I had to say there was a title I've been anticipating, it's this one. It was originally listed as a Fall 2020 title, but I believe it was delayed due to COVID. I'm also excited since it has two female protagonists, a policewoman and cyborg as leads. I am a bit worried since it's tagged with Action, Sci-fi, ecchi…. and then seinen. 3 out of 4 being okay by me usually ain't bad. I don't care for ecchi, so I'm hoping minimal. Given the current state of anime though, that might be a tall order. I am very excited by the idea what specific sci-fi elements are discussed hence, why I'm still going to give it a try. Another unfortunate discovery is that it is all CGI. I haven't watched an all CGI series before, so I'm going to try with this one. While not impressed, I didn't absolutely hate what I saw from the preview. A big ol' experiment with this one, considering it's the first anime out of Visual Flight's studio.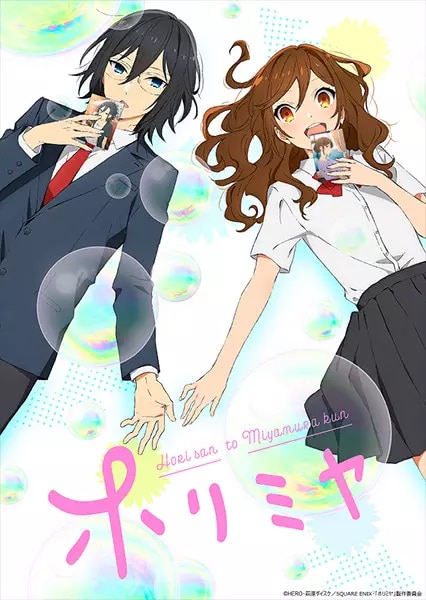 So, this is a title that I thought for sure would get a shojo tag. It doesn't. Of all things it's labeled shonen, romance, slice of life, school, and comedy? Not my usual cup of tea at all. However, our male protagonist Miyamura Izumi is exactly the type of character I fall for in every series based on physical appearance, so why not give it a try? I don't have any expectations for this series. It should at least be enjoyable especially since I haven't watched a proper romance title in anime in a few years.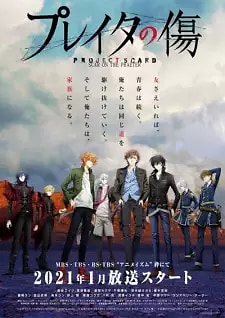 A bunch of dudes who get magical beasts/powers from their tattoos? Sold. Take my money, let's go. Considering this is produced by GoHands, which also produced K, I'm suddenly not surprised why this reminds me of K so much. Hopefully it has it's own personality and distinctions by the end, but I guess we'll just have to watch and see. At least the animation should be bomb.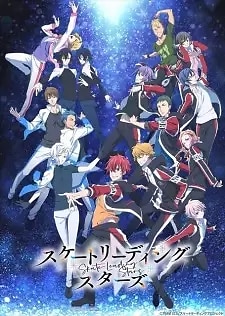 This is also the second title on this list I've been anticipating. Obviously, for completely different reasons mostly because it's SPORTS again and figure skating skate leading baby! Will it be as massive as Yuri! On Ice? Probably not. More importantly, I'm curious how this anime is going to convince me skate leading is different from figure skating. If they're just re-naming figure skating or pairs skating as skate leading to be more interesting, I will be incredibly disappointed.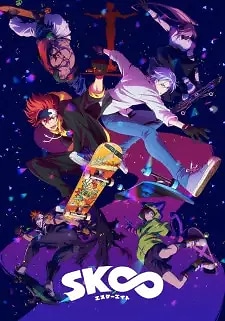 I told my friend the premise of this series and her response pretty much summarizes everything. "That totally sounds like an anime you would love unironically with all your heart". Which was touching. She then completely clocked me as the type of girl who was super into trying to skateboard for a month, scrapping up my knees really bad once, and then settling for watching my older brother play Tony Hawk Pro Skater instead. Ouch, called out. Back on topic, the series looks good, and right in my sweet spot. Interesting character designs, the plot a bit simple but with enough intrigue to be a solid 12 episode series (episode count hasn't been announced but that's my guess), one of my favorite singers Rude-a is doing the opening theme, and to top it all off Bones, of all studios, is animating it. Well alrighty then, on the hype train for this one!
---
So that's me officially announcing some titles I intend to watch this upcoming season. This is by no means a set line-up as I will probably pass two titles onto my PTW list as a means of staying sane. I'm also not opposed to bandwagoning if there is series that's worth it. In the spirit of trying some new stuff, I might do a first impressions on one of these series. Comment down below if there's a series on here you'd want to see a first impressions post on I guess? Otherwise, I will probably not reference any of these titles again, unless something really interesting happens in an episode, with the viewership, or until I review them. Or I end up dropping them and never speaking about it again. Rare, but not impossible.
Thanks for reading this semi-rambling mess. If you haven't posted your own "What Will I Be Watching" or similar themed post, be sure to let me know what you'll be checking out below! With that I'll see you next post!